Andy Turner Motorhome Servicing, Repairs and Maintenence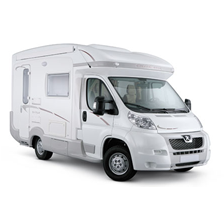 We understand how important your time away in your motorhome is. It is from this view that we offer full servicing, MOT's, repairs and maintenece of your motorhome to ensure your holiday is well spent and not on the hard shoulder.
We care about the people and their Motorhomes we look after. From it being a simple puncture repair to the re-build of a engine for your Motorhome. As well as having a fully equipped workshop, our labour rates are competative and we have the knowledge and skills to work on any Motorhome.

Our Promise's to you.
Our vast range of experience, skills and knowledge enables us to provide accurate diagnosis, service and repair all makes and models of Motorhomes.
We use specalist diagnostic equipment and only use highest quality parts and oils to comply with your Motorhomes warranty (See Block excemption)
We undertake frequent training and updating to ensure we are up to date with the latest technology.